Opting for various marketing strategies is necessary to increase your business sales. And an effective way to do this is to target your audience. Placing your print products strategically helps grab the attention of a larger audience. Opting to place your tools in places where they will be able to carry out their function faster is what makes for good strategic placement and helps you stand apart from your competitors, reach to them in a better way and thus woo them to avail your services or products.
Booklet printing is an effective and easy way to boost your market sales. Hand-held and compact, booklets will allow you to give your audience what you want with regards to what your brand has to offer; that too with a representation of your choice, from design to quality to the content.
Gain the upper hand on your business competitors and steal sales to gain more revenue. Go to the extent where they won't think of going. Here are some ideas for doing it.
1. Shopping Carts
Frankly speaking, the most effective spot to position your booklets is in the shopping carts of the stores which sell your products. This is because by doing so, you are helping the customers to make up their minds about the products available and the ones they want to buy. This decreases the competition from other brands.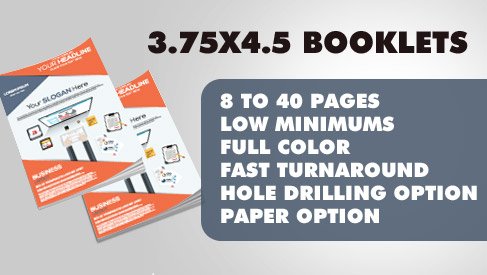 2. In Deliveries
A very innovative way to reach out to more customers is to make a partnership with shipping companies so that your booklets can be placed inside the products being shipped.
Booklet printing services allow you to print booklets of different sizes which can be attached inside the packaged products before they are made to ship and delivered to its recipients. When the person opens the package, they will come face to face with your brochure. This can be very much useful to garner trust for your company as the brochure is itself arriving via a delivery service which they trust.
3. Famous visiting Spots
Visiting Spots are more prone to foot traffic and are apt locations to use your booklets for promotions e.g. beaches and parks. Also what you can do is make a partnership with a transportation service to let you place your booklets in their vehicles e.g. buses, taxis, etc. Although keep n mind that this may need you to pay them a monthly fee.
4. Grocery Stores
Grocery stores are another great spot for garnering higher sales. A great way to gain the trust of the customers is to talk with the grocers into making them provide your booklets to the customers when they arrive for their billing.
Online printing services provide high-speed delivery of your print products which allows you to use them during discounts and offer seasons to promote your products. This will let you reach the hands of a much larger audience in much less time.
5. On Stage
Locations, where people gather to celebrate during festivals, are great marketing spots. Use this opportunity to reach the audience by partnering up with the festival management staff and requesting them to distribute your booklets among the crowd. If need be, pay them an amount. For this will definitely lead to larger revenue and is great for your sales marketing.
6. On Different Rides
As mentioned earlier, festivals are a great way to promote your products or services. One interesting way to reach to your audience is by opting to partner up with the different ride companies to place your booklets on the rides.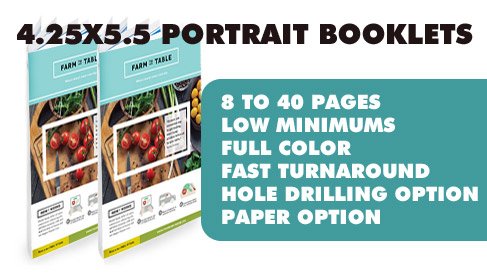 7. At locations of your Competitors
A very strong and brave way to promote your services or products is to place your booklets near the locations of your competitors. Doing this automatically gives the thought of a competing brand in the minds of the customers and they will want to try you out as well. Utilize this strategy further by providing offers and discounts.
Besides all this, online printing lets you add your own unique style and design to your booklets which has a strong influence on your customers and also personalizes your relationship with them. Your brand has a high priority in their minds and this ascertains your sales boost to a higher degree.