Tyres are the real performers of the car. But they are often neglected and taken for granted. It is an incorrect practice. Tyres need similar care like other parts of the car- engine, exhaust, headlights etc. There are various brands in the market which manufacture car tyres but superior of them is Bridgestone Tyres.
Bridgestone Tyre Company have its headquarters in Tokyo, Japan and was established in 1931. It is one of the top leaders in the tyre manufacturing industry and is committed to providing quality products to its customers. Bridgestone is a popular brand across the globe and has high demand in countries like the United Kingdom, North America, Europe, India, Australia and many more.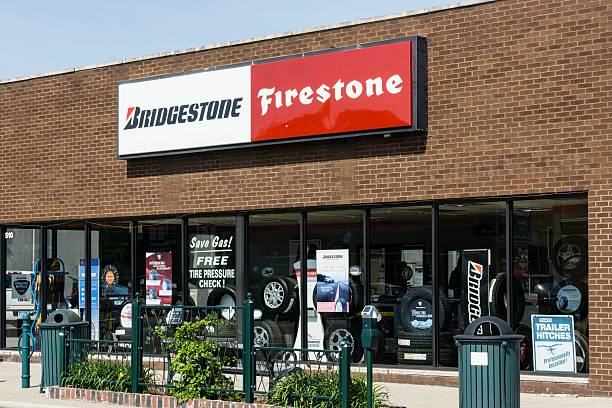 The tyre company has built a great name in the tyre manufacturing industry over the years. It manufactures tyres for car, trucks, vans, sports cars etc. Be it a regular car or a sports car, Bridgestone Tyres has tyres for everyone's need.
Bridgestone Tyres offer a variety of seasonal tyres as well. These are summer tyres, winter tyres, all-season tyres etc. New-age tools and technologies are used in tyre manufacturing. The quality of the Bridgestone tyres is superb and offers unmatched grip and performance on difficult roads.
Some of the most popular models of Bridgestone tyres are:
Potenza RE980AS
Potenza RE990AS is designed to provide efficient performance for the sports car. Many sports car driver buy this model as it provides, both, high performance and safety during driving. The tread pattern of these tyres offers efficient cornering and handling capabilities. The asymmetric tread design offers optimal traction and resistance to aquaplaning. The tread does not wear off quickly. Potenza RE980AS by Bridgestone tyres has a tread warranty for 50,000 miles. It is an appropriate choice if you drive a sports car.
DriveGuard
The technology used in DriveGaurd tyres makes them efficient run-flat tyres. They will let you drive the car for about 50 miles at the speed of 50 miles per hour even in case of a puncture. It will create no problem in driving during the occurrence of a puncture. You can drive to the nearest garage or your home whichever is feasible. There are two variants of DriveGuard available in the market. These are DriveGuard Summer and DriveGaurd Winter.
DriveGuard Summer
This tyre is suitable for driving in regions experiencing hot temperatures.
Resistance to aquaplaning
Superb cornering
Short stopping distance
Temperature controlling fins
DriveGuard Winter
These Bridgestone tyres are considered best for driving over snow-covered or icy roads.
Slanting grooves
High Silica compound with Nano pro-tech technology
Crown structure design
Reinforced sidewalls
Ecopia
This tyre of Ecopia series is mainly designed for boost fuel efficiency and its thread life. It come with an uncommon compound which propose low rolling resistance and boost super fast acceleration to your car.
TURANZA AR20
Turanza AR20 is a high quality recommended tyre with excellent traction and longevity with high wheels. Bridgestone uses special flat contact patch technology to improve steering response and ensure better performance.
Bridgestone B800
Bridgestone B800 tube-type tyre is specially designed for a special car, keeping bumpy roads and terrain plight. It features a solid structure and protective ribs on the shoulders for excellent durability. Unique movement pattern improves grip and comfort.
Bridgestone L607
Bridgestone L607 is designed specifically for multi-purpose vehicles, it comes with a dynamic wheel design that allows for high traction. The rubber component extends the life of the tyre, while providing excellent resistance to cutting and removal. It also advances the average life.
If you are vigilant enough, you can crack a deal of purchasing cheap tyres from Bridgestone itself.