Computer-Aided Design (CAD) is an essential software used for the purposes of designing and modelling, which makes it extremely useful for the automotive industry. The automotive CAD design is preferred for its ease-of-use and precision, besides being relatively cost-effective and less time-consuming compared to conventional designing processes.
Industrial design prototyping, analysis of designs, modifying and optimizing product data are some of the uses of CAD software in the car manufacturing industry. Not only in the creation of designs, but 3D CAD design may also be used for running simulation procedures, meeting varied customer demands, and improving supply chain management.
The whole gamut of automobile design may be broadly categorized as per the sub-class of the automobile industry it is used in - the passenger vehicle industry and commercial vehicle industry. The former comprises two/three/four wheelers, while the latter is made up of models such as truck, van, bus, and trailer.
Automobile design for both types of vehicles is being augmented with the use of 3D CAD tools, bringing both improved functionality as well as aesthetics.
Design Flexibility
Industrial product design services using 3D CAD software tools endows the design process with an amount of flexibility that is unheard of in traditional processes. As unique ideas and innovative designs come to the fore, engineers have greater freedom to try them out digitally, make modifications and revisions, and adapt efficiently to changing customer demands. This ensures a sustainable flow of long-lasting design solutions.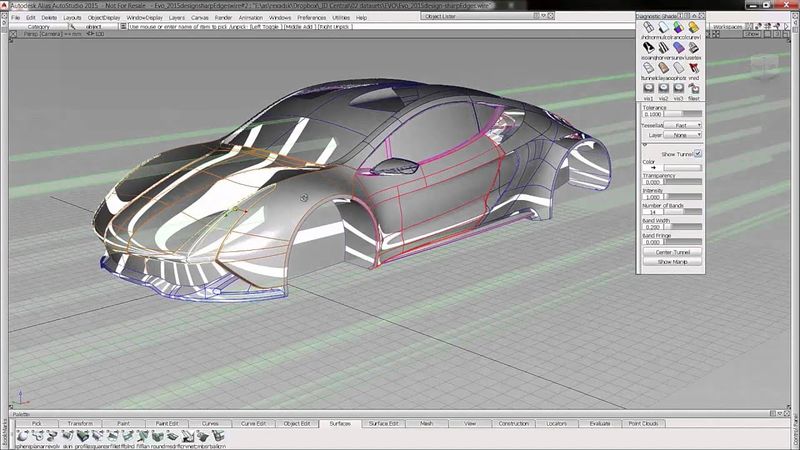 Design Innovation
The most important reason why 3D product modelling has gained so much traction (pun intended) in the automobile manufacturing sector is its immense scope for design innovation. The advantages of 3D CAD automobile design, along with finite element analysis (FEA), are nothing short of revolutionary. The overall development process has witnessed a drastic reduction in time, while designs themselves have become more and more innovative, while not compromising on functionality and safety features. The digitalization of the design process has meant engineers can run tests until they reach the optimal design ready for production.
Expedited Assemblage
3D models of car parts and whole vehicles give engineers a complete overview of the model's productivity and design efficiency. This is where 3D CAD has proved its immense worth in the process of automotive assemblage. It is possible to utilize CAD tools to carry out analyses of individual components of the product being manufactured and to simulate their performance as a complete system.
Outsource and Reduce Costs on 3D Modeling
Car manufacturers are constantly looking for ways to cut unnecessary overheads from their company budgets. One of the best ways to achieve this is by outsourcing the company's 3D modelling and designing requirements for industrial product design services. This will help bring down a significant source of capital investment - maintenance of an in-house team of designers and engineers, the recurring costs of purchase of CAD systems, etc. Outsourcing can be useful as well as a reliable business ally for auto manufacturing companies looking to optimize costs and expedite manufacturing at the same time.
Reduce Expensive Inventory
Companies often have to maintain an expensive inventory of low-demand parts, specific performance parts as well as parts for limited-edition products. This translates to longer lead times and sometimes unavailability when the need arises when it is time to bring them out of cold storage. With 3D modelling software, designs can be digitally retrieved and produced as per market demands.
Better Supply Chain Management
The automotive industry is one of the biggest operators of supply chains, with each OEM having to deal with multiple companies at any given time for the supply and manufacture of individual components. It results in a highly complex supply chain, necessitating further investments in personnel and resources for its efficient management. However, with 3D CAD, which can store files digitally, the process can be simplified.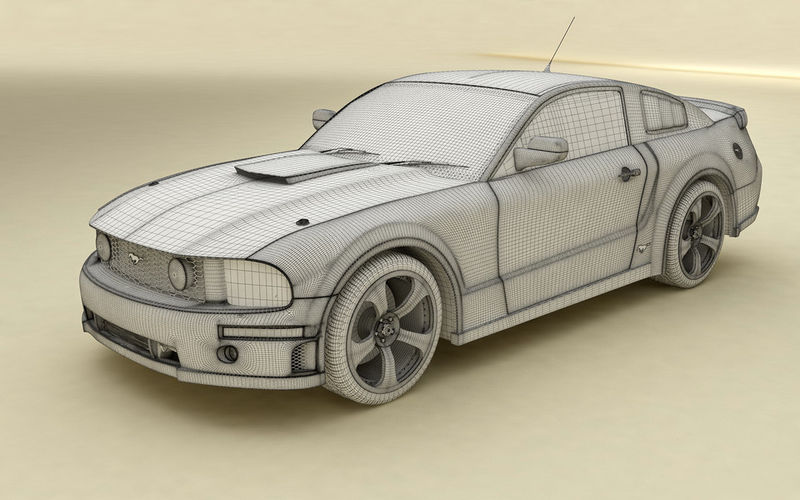 Conclusion
With 3D modelling, new car designs are being simplified and tested out in real-world simulations for functionality and aesthetics. This is helping to speed up the time to market end products, while also helping to resolve manufacturing defects on the designing table itself, even before the commencement of prototyping.
With the digitalization of CAD files, there is greater efficiency in communication and sharing of information among the various stakeholders in the industry. In other words, 3D CAD software is enabling the seamless transfer of data, and you don't even have to be in the same room for it to happen.
To sum up, there are so many benefits auto businesses can derive from the use of 3D CAD modelling, be it the innovation of design, seamless communication, or the use of a digital database of car and parts designs to be retrieved whenever needed. Companies can either access their CAD data through cloud-based solutions or mobile-based 3D CAD software that provide ease-of-access and remote workability.